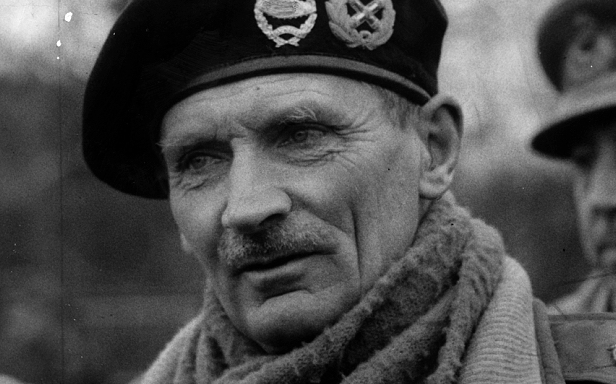 Q The Chinese president has just visited the UK and David Cameron has made a big deal about how trade with China will be a driver of the UK economy. Are we putting too many eggs in one basket?
A In 1958, Field Marshall Montgomery visited Oundle, where I was a 15 year old schoolboy.
He made a big impression.
I remember seeing him on the touch line, watching the 1st XV and I was next to him in the tuck shop while he queued to buy a portion of chips. I also remember him addressing the whole school when, after a dramatic pause, he told us, with his distinctive delivery, "The future of the world lies in China".
Nearly sixty years later it seems that Monty was right. He would certainly have approved of David Cameron creating such a positive dialogue although I suspect he would have been amazed to find that an important part of our energy supply is to be built using French and Chinese capital.
With much of our other energy sources being under German and Spanish ownership, I wonder whether it is wise to allow any more of this vital part of the economy to be in foreign hands.
The state visit has had such a high profile it certainly seems that Xi Jinping is David Cameron's new best friend, but it is unfair to suggest that he is putting all his eggs in a Chinese basket.
This new source of capital might seem an ideal way to fund future infrastructure projects but as growing businesses discover when they are backed by venture capitalists, their new partners see life from a different perspective, talk a different language and the financial support can bring some onerous obligations.
As he found following his recent budget George Osborne must be wary of unintended consequences.
Q I see you have just published a book on your 50 high street heroes. Why don't more women feature in your list?
A In my early days at Timpson the most senior women were Miss Creasey who ran the typing pool and Doris Ferguson our welfare officer. After a big battle they were allowed to use the junior executives' dining room.
Although no women got anywhere near the Board Room, unless they were taking notes or serving tea, looking back it is clear that women had a much bigger influence on our success than most men realised. Secretaries subtly saved their boss from silly mistakes, the girls in accounts kept an eagle eye on the detail and the shop assistants, most of whom were women, were the people who ultimately made the money.
I can now reveal that for the last 47 years a woman has played a major part in our success; at many critical moments my wife Alex has provided much needed common sense advice.
So, for years, women have not only been the better shoppers but they have also had a major influence on how shops are run.
Few get the credit they deserve and even fewer have risen to the top of retail management. But that is all about to change, not just because of the drive for a quota of women in the boardroom.
More flexible working, easier access to child care and the high percentage of women graduating from university now give women an almost equal chance of getting the top job and have helped most people realise that the best man for the job could well be a woman.
It won't happen overnight. There have already been plenty of role models like Anita Roddick of Body Shop, Laura Ashley, Mary Perkins who founded Specsavers and Jacqueline Gold who runs Ann Summers but while most shoppers are women, high street boardrooms are still full of men.
The surge in importance of HR departments has helped, as has the fast growing number of top women accountants.
I have seen the future at first hand. Sue runs our Max Spielmann photo business, Ann runs Snappy Snaps, Tricia looks after our Property Department, Helen heads our Finance Department and half of our executive directors are women.
I have a simple approach. To become a great business you need to employ the best people and there is a fifty fifty chance that the ideal colleague will be a woman.
In fifty years time when many more women will head retail companies, shops will be run by more people who are in love with shopping. But, in case the pendulum swings too far, could I put in a plea and point out there is still a role to be played by men.
My book reveals 45 male high street heroes and I'm sure that there will still be a few men following in their footsteps.