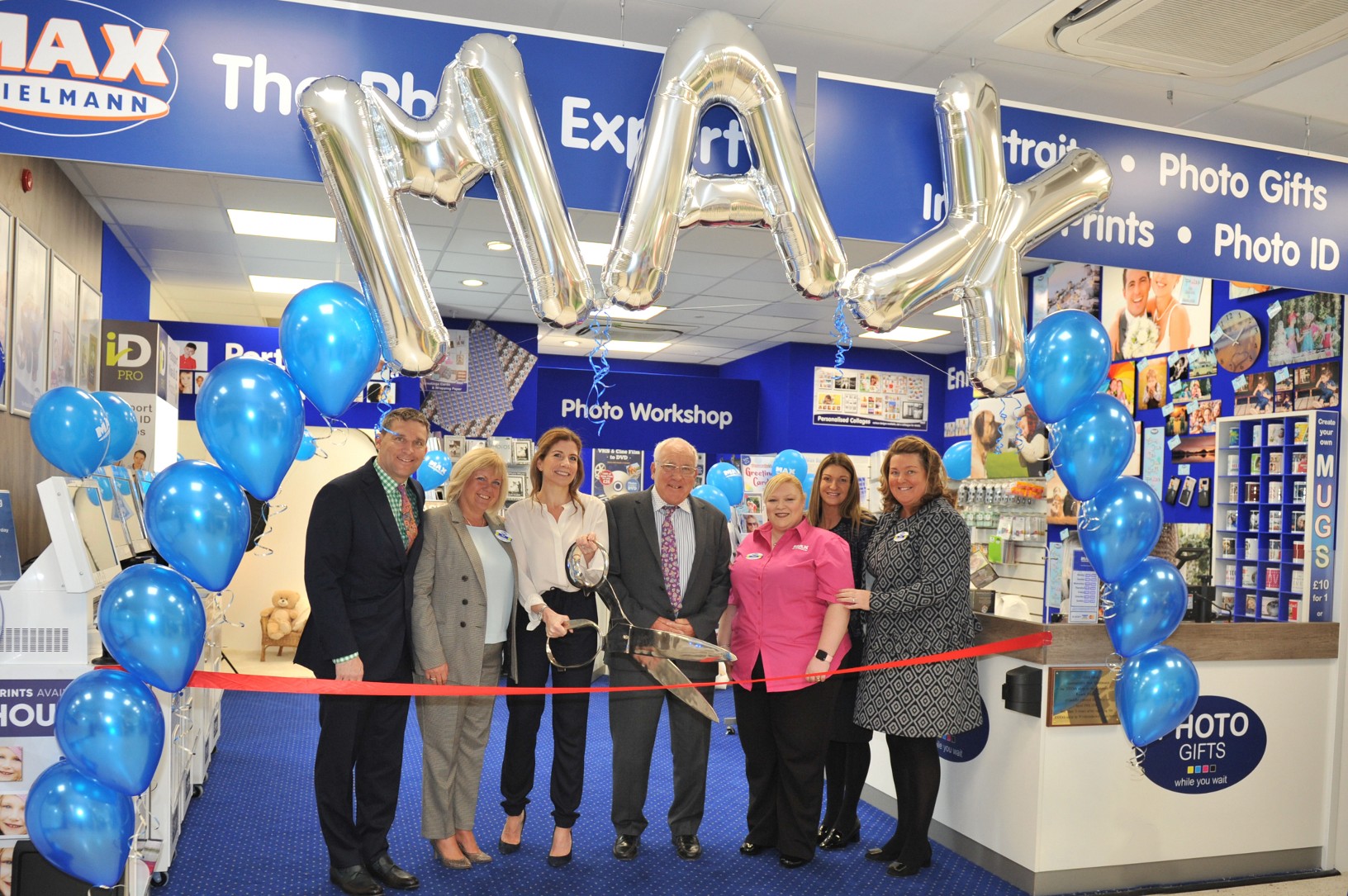 We proudly opened the 2,000th shop in the Timpson Group this week as we cut the ribbon on a brand new Max Spielmann store in Queensferry, North Wales on Thursday 19th April. Such is the pace of our rapidly expanding business, the 2,000th store opening comes just five short years after our 1,000th shop opened in Baguely, in Manchester.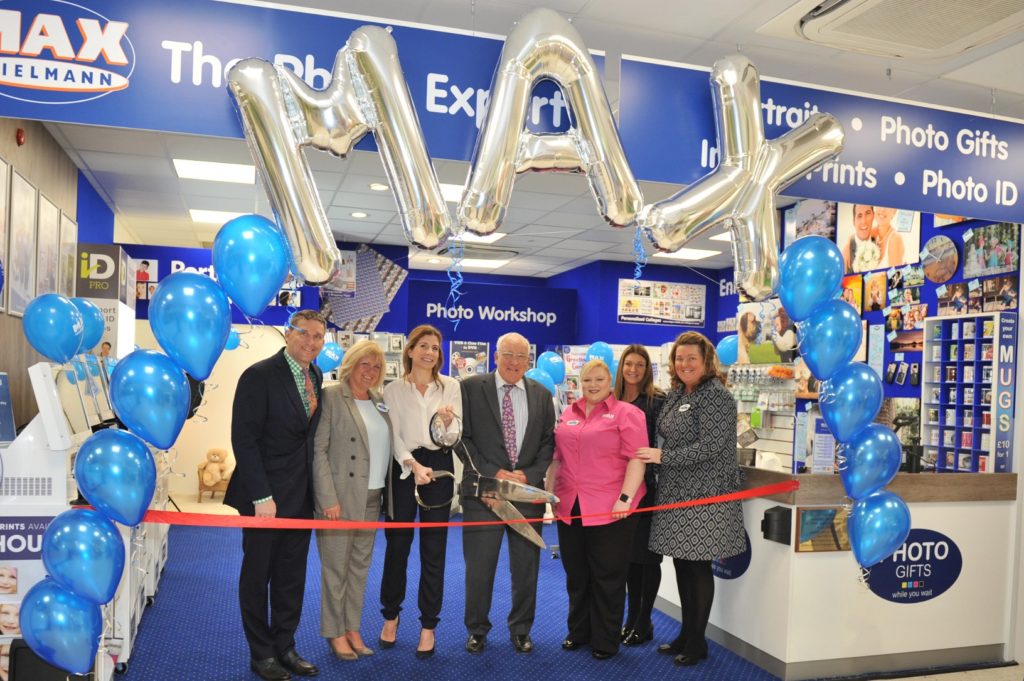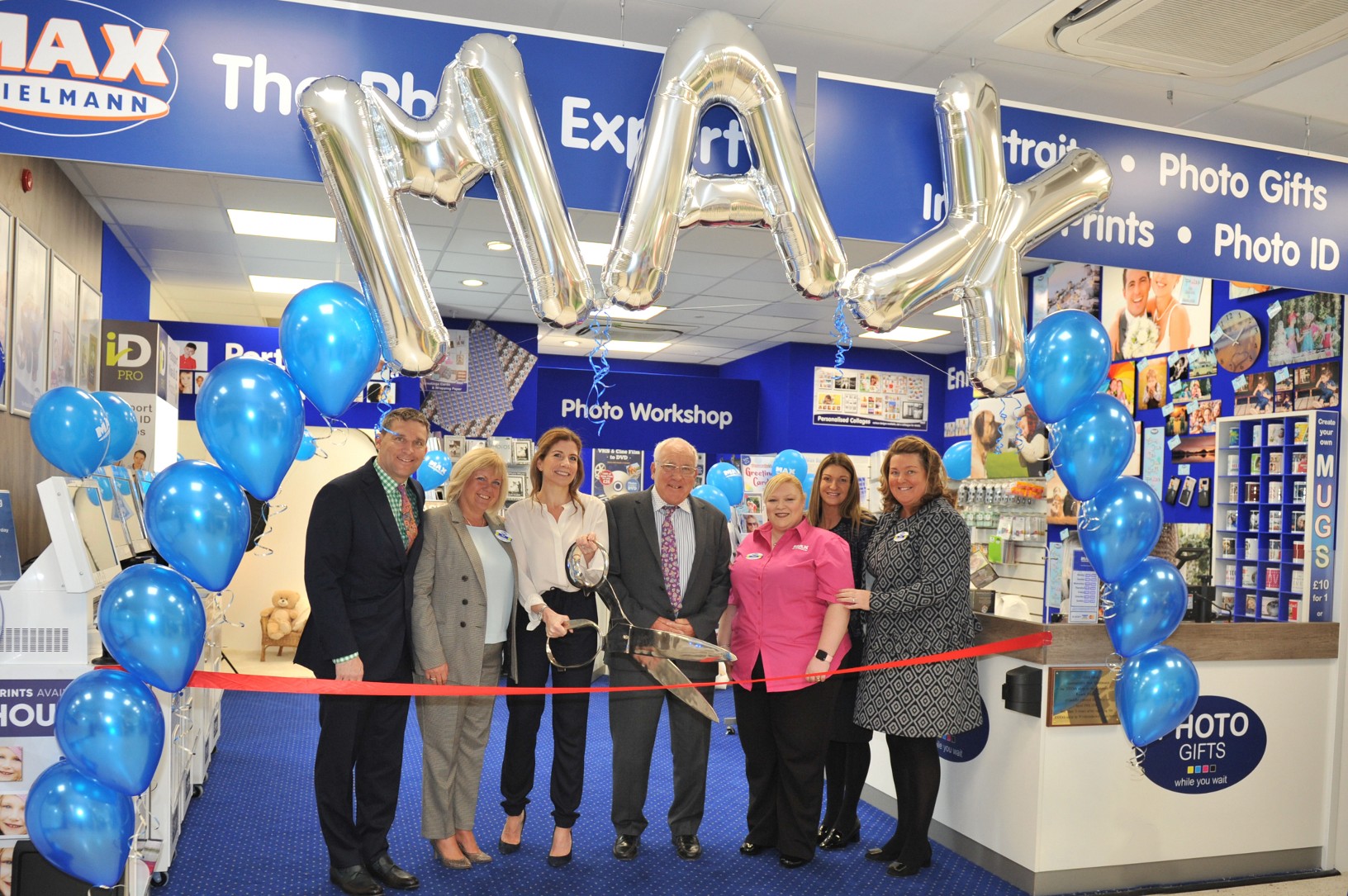 The ribbon cutting ceremony was conducted by Roisin Timpson, the wife of the Timpson Group CEO, James Timpson OBE. Also on hand to join in this landmark occasion were Timpson Group Chairman, Sir John Timpson CBE and Max Spielmann Retail Director, Sue Burden and her Area Team colleagues, Lisa Kennedy and Keri Burns.
The store's very proud Branch Manager, Steph Powell, said: "I couldn't be more proud to be chosen as Branch Manager for the Timpson Group's 2,000th shop."
CEO, James Timpson, added: "We have pursued a truly remarkable programme of store openings over the past decade, and really cranked that up in the past five years, opening stores across the Group – with Timpson and Max stores and Pods opening in all four major supermarkets, making us arguably the most dynamic retailer in the UK."
The 2,000th store opening comes hot on the heels of an agreement with ASDA in February this year to open up to 100 Max Spielmann Photo shops, 50 in-store Timpson shops and a number of Pods in the supermarket chain's car parks.