Chairman Hosts Celebration Lunch
Timpson Chairman, Sir John Timpson CBE, congratulated and celebrated 24 of our most loyal, long-serving colleagues today by hosting a special celebratory lunch at his beautiful Cheshire home. The Chairman's Long Service lunch is a key feature in the Timpson calendar each year, much anticipated by colleagues marking either 25 or 45 years' service with the Timpson Group.
It is proof, if proof were needed, that looking after the great people who look after our customers is the best way to grow our business. Rewards are reaped in spades in terms of the amazing loyalty, exceptional knowledge and expertise of our great colleagues who pass on our unique culture to the new cohort of superstars joining the business.

With typical generosity, the Chairman also invited along the spouses or partners of all the long-serving colleagues, who were treated to a delicious lunch and a tour of Sir John's delightful home and gardens.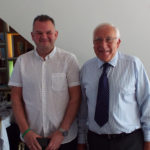 KARL HAYLOR – Timpson Exeter
Karl started his career as Manager of 502 Crawley, one of the first shops to offer watch repairs. After a period of being an ADM and Mobile Manager, Karl has been Manager in both Ashford branches, Hempstead Valley and now looks after Exeter.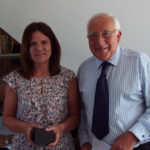 DAWN GOULBOURNE – Timpson at Morrisons, Carmarthen
Dawn has been working at Timpson in Morrisons Carmarthen, since being transferred. As well as dry cleaning, Dawn is now learning key cutting and watch repairs.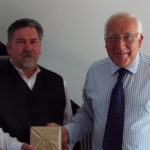 NIGEL SWINDELLS – Timpson, Newcastle-Upon-Tyne
Nigel originally joined Timpson from Automagic. He worked in the Metro Centre, Gateshead for 10 years before transferring to Fenwicks in Newcastle. After a spell as a driver for dry cleaning he returned to Fenwicks before becoming Manager of Young's Traditional Cobbler in Grainger Market.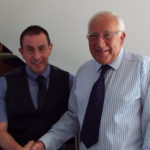 MARK TUTTLE – Mobile Manager, Timpson Area 10
Mark started his career in Hull after his dad told him the if he didn't get a job, his motorbike would be going. He soon became Manager at Grimsby during which time he was the top seller of Zippo lighters. He was Manager of one of the first Pods at Humberston and has often been the top shop for phone repairs. He went on to become a phone project manager and is now a Mobile Manager on Kieran Faherty's area.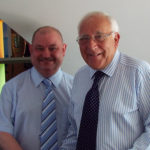 WAYNE CLARKE – Timpson, Gloucester
Wayne originally joined Timpson in 1980 but three years later moved to competitor to Mister Minit, then Allied, Shoe Craft and Automagic. He is now back with Timpson working in Gloucester.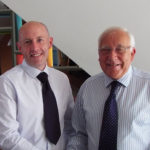 JASON KING – Area Development Manager, Timpson Area 15
Having been told by his gran that he "starts on Monday", Jason had no idea what a cobbler did nor indeed had even hear of Timpson. After two years, Jason became a Relief Manager, covering Luton and Bedford shops. He was then made an Area Development Manager by Regional Director, Tony Sharpe, and is still enjoying that role on Ashley Garbett's Area in the Midlands.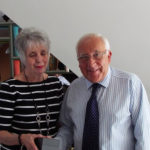 LYNN CLAYTON – Johnsons, Brough
Lynn started at Zerny's as a Relief Manager looking after Hull to York, Grimsby to Lincoln. When Johnsons took over Zerny's, Lynn managed their flagship store in Hull. When Zerny's closed their last shop in Brough, she went to work in Johnsons in a new shopping complex and has been there ever since.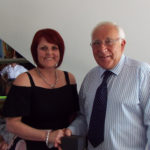 RUTH ROMAIN – Timpson, Chippenham
Ruth started working for Mister Minit in 1993. After having her daughters and Timpson buying Minit, Ruth became a Timpson Manager at Chippenham.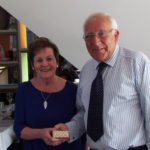 ROSE SLATER – Retired
Rose started her career at Crockett Dry Cleaning, which was bought by Johnsons and then Timpson. Rose retired last month.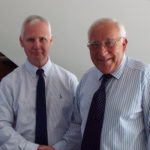 JOE SHEPHERD – Area Development Manager, Timpson Area 3
Although Joe joined Timpson in 1979, after seven years he went to work for Automagic, returning to Timpson in 1992. After working in Billingham, Joe went to Darlington as Manager. Joe is now an ADM for Andy Young's Area 3.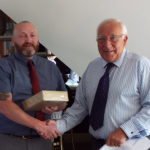 KEVIN WILLIAMS – Timpson, Hartlepool
Kevin start working at Mister Minit in 1979 then had his own business for almost 10 years. He was back working at Timpson when acquiring Automagic. Kevin has been a Branch Manager at many shops, including Bishop Auckland, Durham, Darlington, Stockton, Middlesbrough and now at the new Tesco Pod in Hartlepool. Kevin has trained many colleagues including his son Adam, who is managing the Durham Dragonville branch.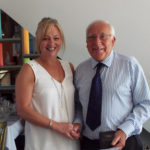 KATE WHITE – Max Spielmann, Weston Favell
Kate originally worked at Anglia Supercolour Studios, a processing shop in Northampton. After the company changed its name to Supercolour, it went on to become Snappy Snaps. Kate was delighted in January 2014 when the news came that Timpson had bought Snappy Snaps. With her new skills, Kate became Manager at Max Spielmann in Weston Favell where she has achieved some record sales.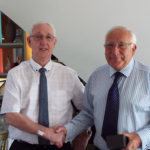 COLIN FOSTER – St. Helens Engraving Excellence Centre
Colin worked as an engraver under manager Colin Lea in 1992. He was promoted to workshop manager in 1993 and then went onto training colleagues around the country to use the IS200 engraver. He created the repairs department to repair, install and maintain over 500 IS200 and M20 machines. Colin still works one day a week at St. Helens maintaining the large engraving machines and assisting with development.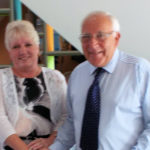 VALERIE CARLILE – Johnsons, Norfolk
Valerie began dry cleaning 30 years ago with Smith Cleaners and joined Johnsons in 1993, during which time she has seen many changes. Valerie is currently the Assistant Manager in in Johnsons Norfolk.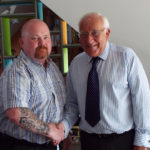 NEIL BURKE – Timpson, Barnsley
Neil started with Timpson as Manager of what was probably the first Timpson Pod at ASDA in Chapletown, Sheffield. He then moved on to become a Relief Manager, covering Lincolnshire, Yorkshire and the North East. Whilst manager at Boar Lane, Leeds he engraved five rings for a group called 'The Spice Girls'. Geri visited Neil's shop and the rings featured on the picture on the back of their first album. It was 22 years ago that Neil's dream came true when he became Branch Manager at Barnsley, where he is to this day.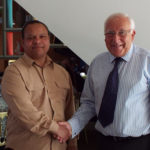 LEROY ADAMS – Timpson, Didsbury
Leroy is the Branch Manager at the Didsbury shop. He joined the company in February 1993. During that time, he has worked in many branches in Manchester and London, as well as spending some time in the specialist shoe repairs workshop in Manchester.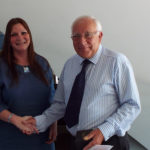 CLARE BROWN – Johnsons, Sheffield
Clare started her career with Smiths who saw her potential as a tailoress when the fashion was crushed velvet and shell suits. Smiths was bought by Johnsons and of course, most recently by Timpson. Clare always puts people first and feels lucky to have what she says is a really supportive work family and has enjoyed her 25 years' service.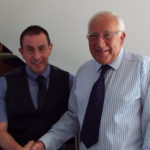 MARK CRAWLEY – Timpson Area Manager, Area 18
Mark started at the Timpson Bedford branch as a 16 year-old straight from school. He has managed several branches including Selfridges, Stevenage, Bedford and Luton. He was one of the first Watch ADMs and has been an Area Manager for almost six years. Mark's proudest achievement is scoring 100% on last year's Happy Index, our unique way of measuring the contentment of colleagues.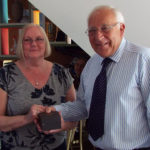 MARGARET DICKSON – Timpson at Morrisons, Edinburgh
Margaret started her career at Safeway, Glasgow Road, which was taken over by Morrisons where she worked at Fairy Road. After working in many stores over 12 years, she started dry cleaning in Edinburgh where she still is today.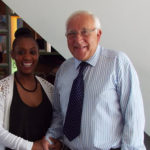 BEVERLEY McCALLUM-BENT – Max Spielmann, Blackpool
Beverley joined Tesco in 1992 working in Bristol. She transferred to Blackpool in 1997 and worked in the photo lab when it opened in 1998. She is now working in Max with the same store.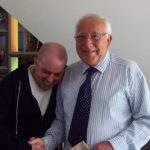 ANTHONY ZURCHER –  JEEVES, FLEET STREET
Anthony joined Jeeves when coming to England from Africa in 1993. He spent his first year in the Pont Street store in London's Mayfair district before transferring to Fleet Street where he has been ever since.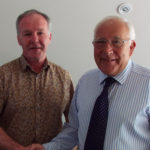 LEONARD HOARE – Timpson, Allerton Road, Liverpool (45 years)
At the age of 15, Leonard joined his father working at the Liscard, Wallasey branch. At 17, he was managing Timpson shops including Warrington, Chester and Liverpool Victoria Street, eventually managing Wallasey for over 10 years. For the last 20 years, he has managed Allerton Road, repairing many designer shoes and handbags. Lenny has repaired shoes for three film companies for movies including '71 about the troubles in Northern Ireland during the 1970s and Netflix's award-winning drama The Crown.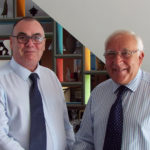 GLENVILLE ROGERS – Timpson, Wellington (45 years)
Glen has worked in the same shop in Wellington for 45 years. He has seen very many changes in this time and says that Timpson has been the most generous company to for work for. Glen loves to fish and has a passion for BBQs.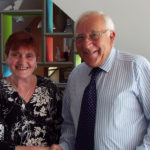 SUSAN JAMES – Mobile Manager, Area 3 (45 years)
Susan started her long career in Grainger Street, Newcastle then became a Relief Manager for a number of years. Susan also worked in Billingham, Middlesbrough and Cleveland Centre. After several years on the road merchandising and stock taking, Susan became a Mobile Manager, which remains her role to this day.