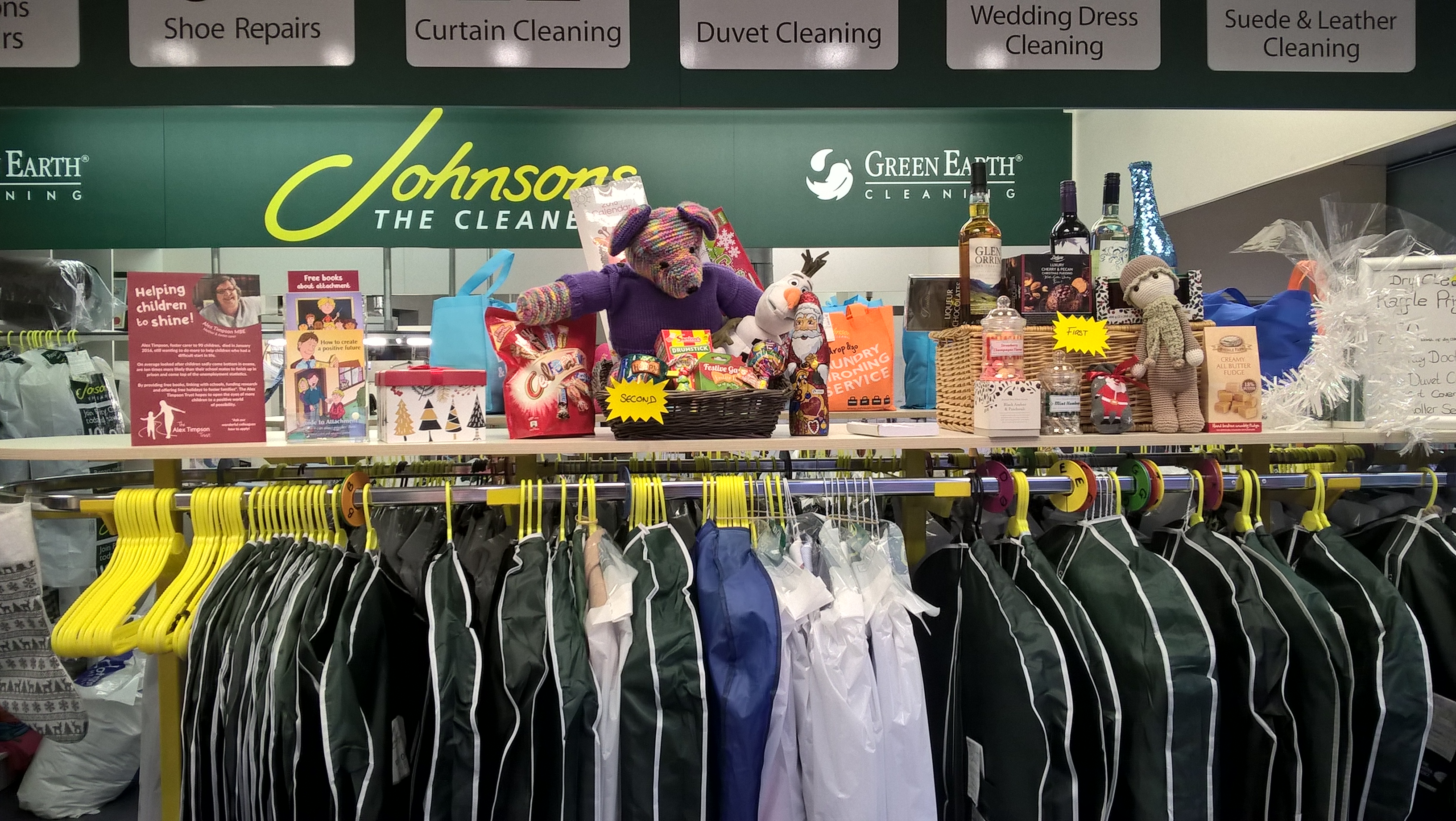 Shelley Banks, an Area Development Manager with Johnsons, who joined our Dry Cleaning business 18 years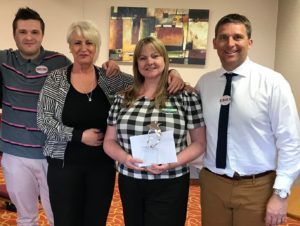 ago has helped raise a magnificent £11,000 for the Alex Timpson Trust over the past year. Shelley said: "I love my job. I never get a minute to myself but I love being able to make a difference to our people and the business. That's the beauty of the Timpson Group ethos, we're free to do whatever fits best."
In the past year, Shelley has worked tirelessly alongside some of her Dry Cleaning colleagues to raise as much money as possible for the Alex Timpson Trust, whose mission is helping children to shine.
Shelley revealed: "I'm a single parent myself and had a tough time starting family life after struggling with two miscarriages. Children deserve a great start in life and I know many children don't get that. I never got to meet Alex, but her love for children and the time and effort she put in to making their lives better was inspiring. I wanted to continue that in her absence. I'm not in a position to adopt children, but I have been able to dedicate my time and effort into helping raise money for this incredible charity."
Our brilliant colleague began with a presentation to workmates to tell them of her personal passion to raise funds and encouraged them to get involved by running all sorts of competitions, raffles and creative fundraising challenges.
"Some of my colleagues really got stuck into it," Shelley declared. The ladies in Johnsons Chesterfield stand out with their 'Brave the Shave' style event, raising an incredible £3,150.
Eleven other Other Dry Cleaning branches across the Midlands up to South Yorkshire raised over £300 each, including our colleagues at Hinckley, Loughborough, Sheldon and Shelley's northernmost colleagues at the Johnsons store in ASDA Doncaster.
At the end of every week Shelley gets in touch with her Area's Dry Cleaning colleagues to learn how much has been raised and how they did it. "I feel a great sense of achievement when colleagues tell me gleefully how well they have done. It really makes the time and effort we all put in worthwhile."
Sir John Timpson CBE recently recognised Shelley's extraordinary commitment to fundraising for the Alex Timpson Trust with a special award, presented to her by Timpson Group CEO James Timpson OBE.
"Since the Alex Timpson Trust went live, Shelley and her brilliant colleagues in the Johnsons Dry Cleaning business in central England have raised an incredible £11,611.81.
Shelley declared: "I'm over the moon with that figure. I want to keep that number ticking over and of course, keep Alex's amazing legacy alive."