In what is believed to be a world-first our customers can now print their photos for collection at self-service photo machines throughout the UK.  For many years the websites of our photo brands have allowed customers to have their photos printed within an hour of ordering online to over 600 UK locations of the brands Max Spielmann, Snappy Snaps and Tesco Photo.  But now this service has been extended to include our network of stand-alone kiosks in locations where we do not have a fully-staffed photo centre.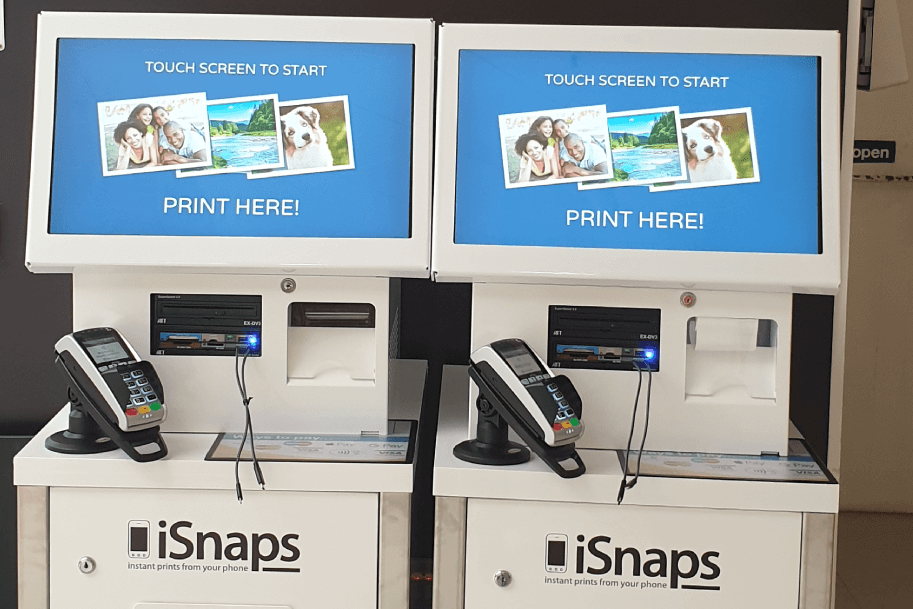 How does it work?
Customers select their photos from their device or Google Photos and then opt for click and collect in checkout where the selection of pick-up locations is now greatly enhanced by our nationwide network of self-service kiosks.  Within an hour of checking out online customers simply enter their name and order number at their chosen kiosk location where their photos will be printed in front of them.
Kevin Martin, Director of Online for Timpson Group, commented that "This innovative new service extends this quick and convenient way for customers to print their photos to many more parts of the UK – particularly rural locations where we have less photo shops.  Most of our kiosks are in 24-hour supermarkets making this a great service for those who cannot get to a shop during normal opening hours."
The green stars in this map show just how much this service is extending choice to more communities in, for example, the South-West of England where our four photo centres are now complemented by many more kiosk locations.