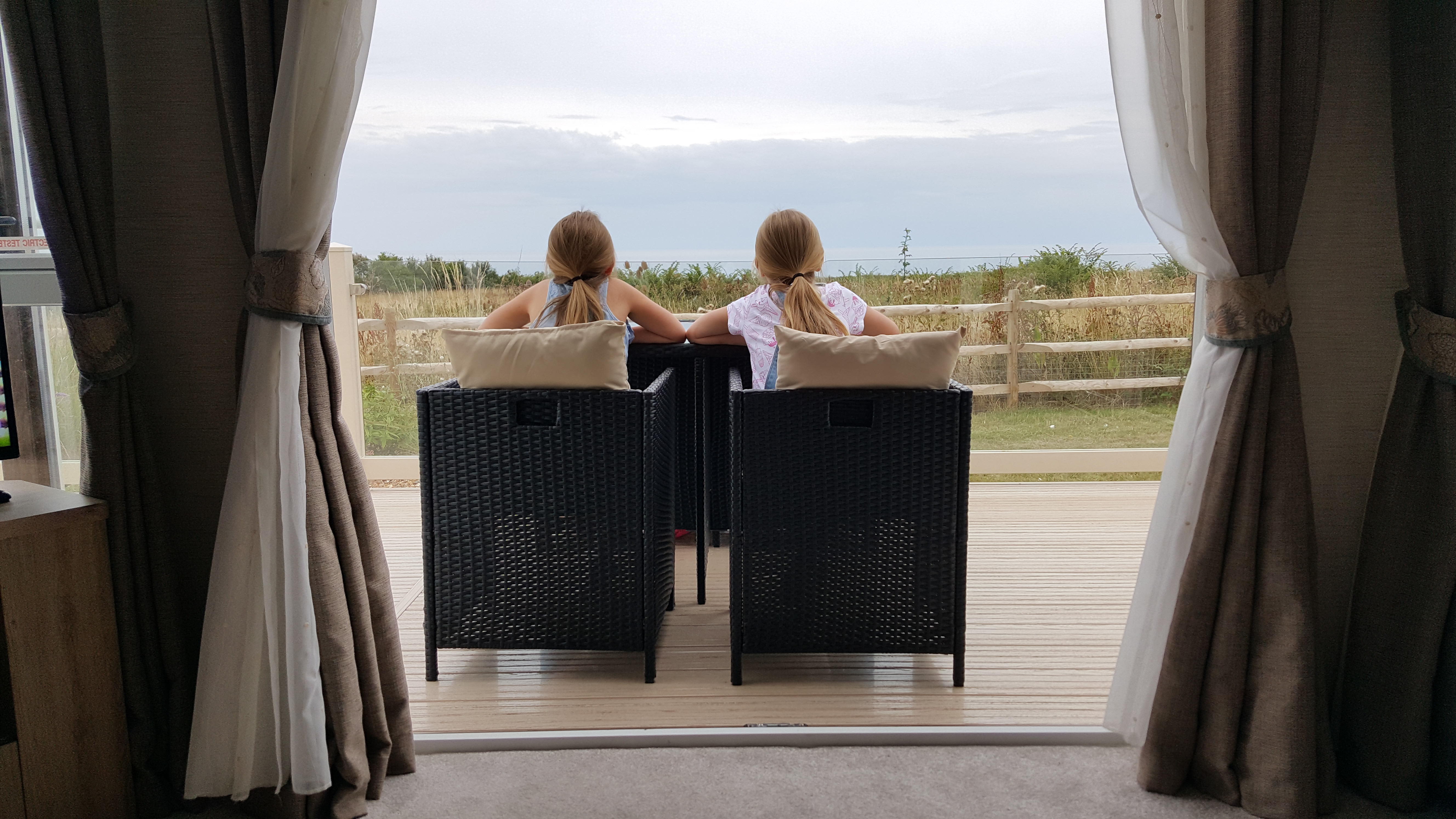 We've had an amazing year! From the day we launched the Alex Timpson Trust on 1st October 2017, the support from our colleagues and customers has been amazing. From fund-raising and free holidays for foster families, to conferences and funding projects, here are a few highlights.
Fundraising
So far, our amazing colleagues have raised £364,000… and money is still coming in!
It will come as no surprise that our Group colleagues have had lots of fun whilst fund-raising whether they were having their head shaved, losing weight, participating in the Great North Run, selling recycled ties to visitors to the races, selling recycled hangers, as well as doing raffles, running cake sales, offering free small jobs for a donation… the list goes on.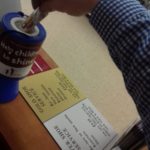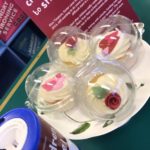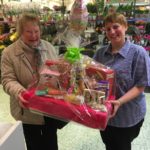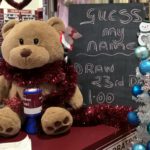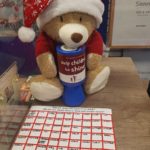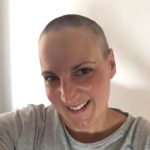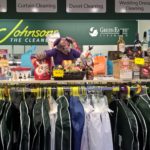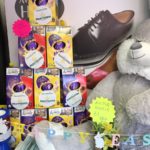 How to Raise Extra Cash
As well as placing money in the counter collection tins, customers can donate online or by using a sponsor sheet. The benefit of using Virgin Money Giving and sponsor sheets is we can get extra money for the charity through Gift Aid.
What is Gift Aid?
Gift Aid allows UK charities to claim back the basic rate tax already paid on donations by the donor. This means we can claim back from central government on your behalf 25p for every £1 donated, boosting the value of the donation by a quarter. So for example, if you wish to support the Alex Timpson Trust and raise £100 using a sponsor sheet or Virgin Money Giving, once we claim the tax back that now means you have raised £125 for the Alex Timpson Trust. Raise £1,000 with Gift Aid and that's £1,250.
Virgin Money Giving
It's so easy to set up your fundraising page, you can do it in just five minutes. Go to virginmoneygiving.com, click 'create your page', enter the details of your fundraising activity and select Alex Timpson Trust as your charity. You can then personalise your page with your story and photos.
FREE Books
Since 1st September 2018, a total of 150,786 free books have been handed to our customers, sent to schools* or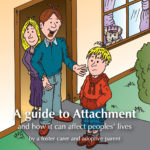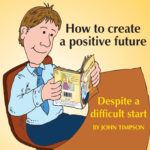 other agencies in order to raise awareness of Attachment.
*A new book has been produced specifically for schools and is not available to buy online or from any of our branches, 'A Guide to Attachment Awareness in Schools'.
FREE Holiday Homes
We have two holiday homes, Primrose Valley and Devon Cliffs, which are exclusively offered to foster families and as a result this year:
● 66 foster families were offered a FREE holiday
● Giving 33,600 hours of lasting memories for more than 200 children.

New – Primrose Valley Rentals
Due to the high volume of requests from foster families to use our free holiday homes during the school holidays, the Trustees have agreed to rent two more holiday homes at Primrose Valley, during the busy summer holiday period.
Feedback from Families
"We just wanted to take this opportunity to thank you so much for our holiday, we had a fabulous time! The children loved the swimming pool especially the slides so we made sure we went every day!"

"Thank you for giving us a wonderful week at Devon Cliffs – an excellent holiday park, amazing caravan (especially having the use of a washing machine when we had our two young LAC with us), beautiful scenery and a brilliant location, not forgetting a lovely bottle of Prosecco waiting for us when we arrived. Your generosity has been overwhelming, thanks again."

"Just wanted to say a massive thank you for letting us use your beautiful caravan at Primrose Valley last week. We had the best time and were amazed at the gorgeous setting and lovely brand new caravan. The children loved the walk down to the beach and we had such a relaxing couple of days sat looking out at the beach from the veranda. Your trust has brought us a lot of happiness and fun."
Applications for 2019 are now pouring in and although we have had hundreds of applications to consider, all foster families will be told if they have been successful by the end of September 2018.
Virtual School Heads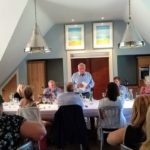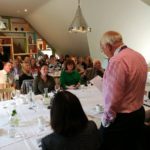 In May and June, Sir John Timpson hosted a lunch for Virtual School Heads (VSH) at his home in Cheshire. In total, 36 VSHs attended and after a presentation, pledged their support by agreeing to raise awareness of Attachment in their schools. As a result, Attachment awareness has reached over 3,000 schools across the North West and the Midlands.
New – ARC
ARC is currently setting up a network of schools to exchange experience and best practice in order to become the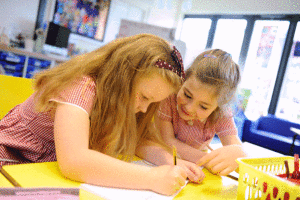 long term guardian, promoter and developer of Attachment in schools. Working particularly with virtual heads, ARC ensures Attachment awareness has a permanent place in every school's agenda.
Funding After Adoption
The funding we have provided has underpinned the development SafeBase for Schools. SafeBase for Schools is a training programme, developed by After Adoption, which uses a whole school approach to help schools effectively support adopted pupils, and those in local authority care, to reach their full potential.

When children have experienced developmental trauma and have Attachment difficulties, this can impact upon their capacity to learn and manage themselves within the classroom. This year, a total of 25 programmes were delivered to 179 families, positively impacting on the lives of 280 children.
The Rees Centre
The Alex Timpson Trust is funding the Rees Centre, University of Oxford to develop a national evidence base on the effects of Attachment and trauma training in schools. Around 22 local authorities have signed up so far, which includes more than 100 schools.
Sir John recently visited the Rees Centre and hosted an online webinar. John explained his personal experiences of fostering 90 children and adopting two sons with his late wife, Alex, and their lightbulb moment when Attachment was explained to them, helping John and Alex understand some of the more challenging behaviours they encountered when fostering children.
Since then, Sir John has helped a primary school move from an Ofsted 'special measures' rating to 'outstanding', has written books for foster carers, teachers, social workers and young people about Attachment and most recently, has been working with Virtual School Heads to encourage more schools to commit to becoming Attachment aware.
Bursary
We also offer continued support to schools through bursaries which have helped to fund various activities including:
Delamere Academy
The Timpson Trust supported the Delamere Academy in Tarporley with a PDSA workshop for all year groups. The children learned how to look after their pets and, importantly, how to approach and treat animals they don't know
The whole school celebrated World Book Day – the theme was Julia Donaldson. Everyone dressed up and spent the day on book-related activities.
As part of science day, Molecular Marty came in to do some fun science. The children made slime, zombie blood and finished it off with some freshly made candyfloss. KS1 also had a chocolate workshop that taught them how chocolate was made. They even got to make their own chocolate rabbits. All of these extra curricular activities were achieved with the help of the Alex Timpson Trust.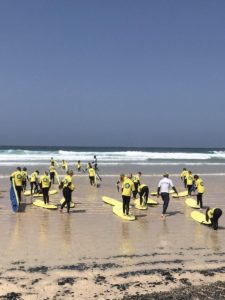 Year 6 Residential
Cornwall's renowned Eden Project was the destination of Linmere's residential. The weather was superb and really highlighted the beauty and uniqueness of its location. The residential stay included time spent in the enormous biomes, learning about the environment and the inhabitants of the rainforest, a day at St Ives' Surf School, and the third day at Hangloose outdoor centre. The children had an amazing time in an incredible setting and their behaviour was excellent.
Oak View Academy
At Christmas, the nursery children from Oak View Primary Academy in Winsford visited a reindeer farm to meet Father Christmas, see real live reindeers and took part in Christmas Craft activities. There was a visit to Reaseheath, one of the country's leading land-based college's, where the class learnt about animal habitats and plants. And as part of their topic on Europe, the children learnt about different ingredients from around Europe and then cooked Danish pastries and tasted Brioche, Quiche Lorraine and Chorizo.
Year 6 Enterprise Week
The children were encouraged to develop their enterprise skills through developing a business plan and carrying out the activities to raise £50 each towards their visit to London. The children ran stalls on two sessions, which gave them the chance to reflect and adapt their initial ideas before the second session. Several children raised over £50.
New – Newall Green Academy
We will be supporting Newall Green High School through mentoring and funding towards school activities for the next three years.
The Hub, The Oyster Catcher, The White Eagle, The Swan, The Partridge
The Alex Timpson Trust continues to support the training of young people who have not had opportunities in other walks of life and see hospitality as an opportunity to improve their futures.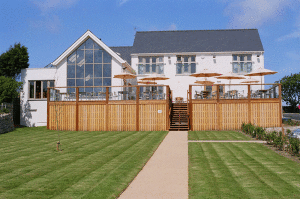 Following an introduction into hospitality, young people working as part of The Hub  at The Oyster Catcher, The White Eagle, The Swan and The Partridge are given three areas of development:
1. Platform 16 – Internal training programme
2. NVQ2 – National Qualification
3. Hub Days – Out of work experiences designed to enhance the Rookies' personal development (recent days have included Industry Day, Sea Fishing and Field to Fork).
One-off Donations and Grants
Designability: The Alex Timpson Trust funded one of their Wizzybug, an innovative powered wheelchair designed specifically for children under five who, due to their condition, are unable to walk or can only walk with difficulty or who may need to save energy for other activities so they can experience mobility and fun.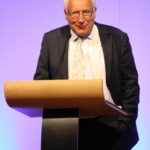 Scottish Attachment in Action: We made a donation towards the cost of their annual conference to raise awareness of Attachment, which John Timpson agreed to attend as a guest speaker.
Meadowfield School: We sponsored a child with severe and complex needs, allowing the child to attend a residential outdoor activity as part of the Duke of Edinburgh Awards.

Thank You
As you can see, it has been a busy year and one where our wonderful colleagues and supporters have contributed and participated in with great compassion, courage and enthusiasm. The Trustees, Sir John Timpson CBE, James Timpson OBE, Professor Elizabeth Harlow and Helen Oakley would like to say a big THANK YOU for your support during our first year. We look forward to what next year has in store.