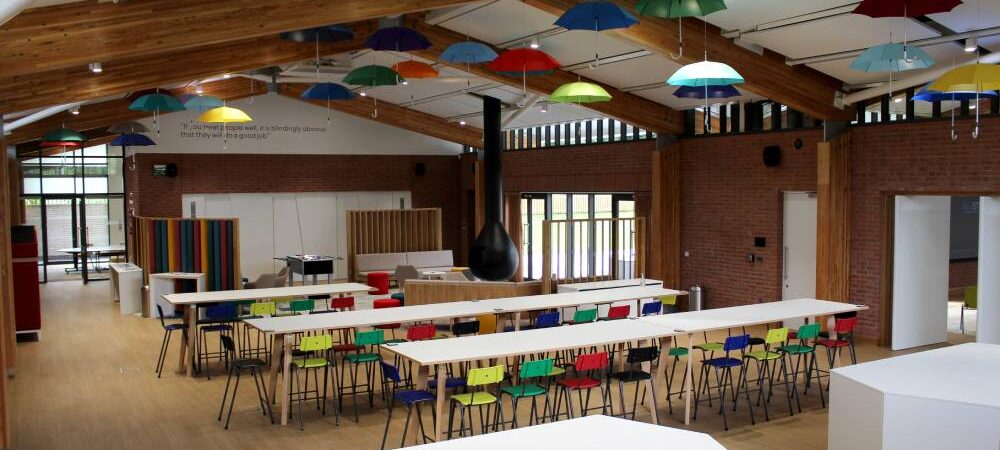 Welcome to our brand new state of the art building called 'The Nest' which is being used to hold a variety of exciting training courses.
Once a colleague has successfully completed their induction period, they will be invited to register to join and work towards an exciting degree in 'Upside Down Management' through a mix of local, regional and national courses.
This is our UniverCity, so don't worry about tests or written papers. It's all about culture. Colleagues will be assessed in practical measures where you will need to demonstrate a thorough understanding of our culture and be able to demonstrate putting into practice 'making a difference to the business. Successful candidates will be invited to a periodic Graduation Ceremony at the UniverCity and receive their degree from our Chancellor James Timpson.
There will be some amazing courses available such as The Residential Culture Course, John and James Management Course, People and Personalities, Crazy IT, How To Recruit From Prison, The Once Best Boss I Ever Had, Profitability and Bonus Workshop.
The Nest will consist of these rooms;
Boardroom – Pankhurst Room
Meeting Room (6 Person) – Cheltnam Room
Meeting Room (8 Person) – Wilson Room
Training Room – Ollershawe Room
Breakout Space
Garden Area