The Alex Timpson Trust's main objective is to help enrich the lives of vulnerable young people.
https://www.timpson-group.co.uk/alex-timpson-trust/
In 2019 Donations were made to the below charities, to name but a few;
Drama Expressions – Respite 4U
Clapton Common Boys Club
Young Star Mentoring
We Do Care (Bucks council)
ROSY
Wicketz
Youth Space
Fulfil The Wish
Hawthwaite House
Resume Foundation
Blessings in Disguise
Health Equalities Group
Francis Childrens Society
Calm connections – RESET
Haveley Hey Primary School
Happy Days Children's Charity
Argley Sports and Work Wear Ltd
Hemel Mudlarks – Hemel Hempstead
Frampton Cottrell – Engineering program
Christmas Dinner Brighton.
Home-Start Match Funding
Wirral Hospice St John's
Able Kids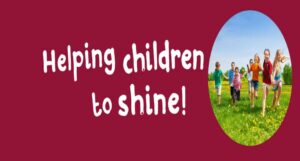 To kick start 2020 we have donated to the below charities;
Black Country Cobras
Oak View Academy
Stockport School
The Trustees meet every quarter and discuss application received requesting funding, the next meeting will be in March.
We also send gift vouchers out to support fundraisers that will benefit young people.
If you would like further information or if you would like to complete an application for funding please contact Rachael on rachael.cooper@timpson.com