FREE BOOKS
Sir John Timpson CBE has written three useful little guide books on Attachment, based on 30 years' experience as a foster carer –  A Guide to Attachment, How to Create a Positive Future and Looking After Looked After Children.
These three books are available FREE from any Timpson, Max Spielmann or Johnsons the Cleaners store.
The books aim to enlighten foster carers, inform educators and engage the wider public about Attachment using simple, jargon-free language and pictures. You are welcome to pop into any of our stores and pick up a copy for anyone who you think will benefit from learning more about Attachment.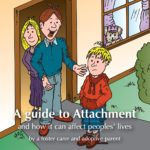 A Guide to Attachment
Aimed at foster families and anyone who wants to learn more about the disorder, John explains how Attachment difficulties can impact on a child's behaviour and their ability to socialise and learn successfully. The book highlights some key signs to look out for that may signal a child has Attachment disorder.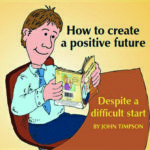 How to Create a Positive Future
Aimed at young people with Attachment, this little book offers some simple hints and tips that young people themselves can put in place to help them thrive and create a positive future as they grow.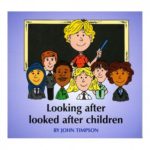 Looking After Looked After Children
Educating the educators is one of the primary aims of the Alex Timpson Trust. This handy little guide for teachers is just the first step in raising greater awareness of Attachment in schools. Feel free to pop into one of our stores and share with a teacher you know.
The Alex Timpson Trust is a registered charity with the Charity Commission.
Charity Number 1174098