Jeeves
London's finest dry cleaners offers a premium quality professional dry-cleaning and laundry service, combining the finest traditions of hand valeting with the most advanced techniques in fabric care from seven locations in central London and a further 11 cities worldwide.
All fabrics and leathers benefit from our close personal attention and unique seven stage process. This includes:
• Detailing includes protection of buttons and embellishments
• Stain removal by Jeeves' experienced technicians using modern techniques
• Cleaning exclusively using GreenEarth® a gentle yet effective environmentally-friendly alternative to the commonly used perchloroethylene
• Hand finishing to press your garments to the highest possible standard
• Minor repairs to attend to loose hems or missing buttons
• Inspection of every garment to ensure it is in pristine condition
• Packaging to ensure each garment is individually protected with a quality robe.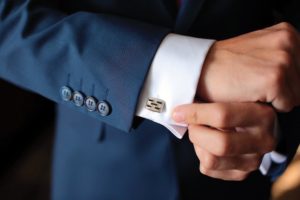 We have proudly held a Royal Warrant for our Dry Cleaning services to HRH the Prince of Wales and his family for over 34 years. Founded in 1969, there are currently 8 branches of Jeeves across central London. In addition, there are Jeeves International franchises in Hong Kong, Beijing, New York, Jakarta, Kuala Lumpur, Bahrain, Kuwait, Qatar, Singapore, Manila and Macau.