Sir John Timpson CBE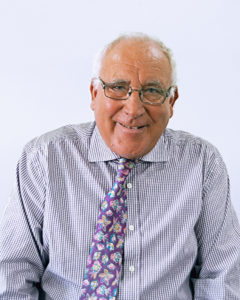 John Timpson was born in Manchester in 1943 and educated at Oundle and Nottingham University. After a six-month Graduate Training Scheme with C & J Clark at Street, he joined the family footwear business William Timpson Limited, becoming the Director responsible for buying in 1970. After a boardroom split that ousted his father, and following the acquisition of the company by the UDS Group in 1973, he became Managing Director of leather and fur retailers, Swears & Wells Limited. In 1975, John was appointed Managing Director of William Timpson his original family business.
In 1983, he led a £42m management buyout of the company which had become part of the Hanson Trust. It was the UK's largest MBO at the time. In 1987, he sold the shoe shops to rival retailer George Oliver to concentrate on developing the shoe repairing and key cutting business. The company has diversified into engraving, watch and mobile phone repairs, dry cleaning and photo processing.
Growth 
In September 1995, John acquired the 120-shop Automagic chain and in April 2003 bought his biggest competitor Minit UK, which added another 200 shoe repair shops. In June 2008, the company acquired over 40 Sainsbury concessions, trading as Persil Services, and in December 2008 bought 187 shops branded Klick and Max Spielmann from the administrator. Having developed Max Spielmann's strong High Street photo offering, the company acquired the Snappy Snaps franchise. In January 2017, Timpson acquired 198 Johnsons and Jeeves dry cleaning stores.
Timpson now has over 2,000 branches nationwide with a turnover of £260m and profits of over £20m. It remains a private business wholly owned by John Timpson and his family.
John was a Trustee at Uppingham School and until its merger with the NSPCC was a trustee of ChildLine. He has also been Chair of the Governors at Brookway High School, Wythenshawe and Delamere Primary Academy in Cheshire and Terra Nova School in Cheshire.
Books
In 2000, he published his debut business book Dear James (Caspian), which passes on to his son James (now Timpson Group CEO) the lessons learned in 30 years as a Chief Executive. A management maverick, he describes his business philosophy in three further titles How to Ride a Giraffe (Caspian), a collection of his regular column for Real Business magazine, Upside-down Management (Wiley) and Ask John (Icon Books). High Street Heroes (Icon Books), a tribute to 50 iconic British retail figures, was published in 2015. John's first literary departure from the world of business, Under Orders, is the diary of a racehorse owner's husband. Much of it was written whilst his wife Alex, a keen racehorse owner, was dying of cancer and affectionately chronicles some of their final visits to Alex's favourite racetracks. John's latest book, Keys to Success (Icon), records 50 winning business ideas that have helped make the family-firm one of Britain's most enduring High Street favourites. John has written a popular weekly agony uncle column in the Daily Telegraph's business section since 2010.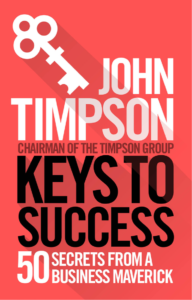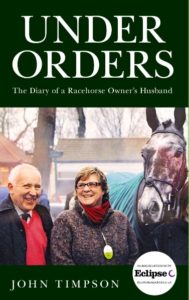 Honours
In 2004, he was awarded the CBE in the Birthday Honours List for Services to the Retail Sector and was knighted in the Queen's Birthday Honours List in April 2017 for Services to Business and Fostering.
Sir John is in high demand as a keynote speaker, offering insights into his unique business style which he calls 'Upside-down Management.' His main leisure interests outside the business relate to sport, he regularly plays tennis, golf and real tennis and is a lifelong suppporter of Manchester City FC.

Family
Alex, his wife of 48 years and who he regularly acknowledged in his writings was his lifelong mentor and moral compass died in January 2016. The couple had three children, adopted two sons and were foster carers to 90 children over 31 years. John launched the Alex Timpson Trust in October 2017 in tribute to his wife's dedication to championing the rights of looked after children and those in the care system.
---
James Timpson OBE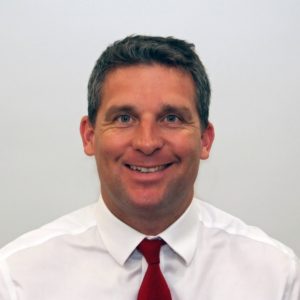 James Timpson was born in Knutsford in 1971. He served his first customer in the family firm's Nantwich branch aged 14 years. After schooling at Uppingham and graduating from Durham University with a geography degree, he joined the Timpson business and was appointed marketing director in 1998. He became Chief Executive of Timpson in 2002.
The business boasts 2,048 shops across the UK and Ireland, comprising of Timpson outlets, Max Spielmann and Snappy Snaps photo shops plus the dry cleaners Johnsons and Jeeves of Belgravia. Company turnover is more than £250m, profits £20m and the business now employs over 5,000 colleagues.
Dry Cleaning
Timpson offers a diverse range of services including shoe repairs, key cutting, watch repairs, dry cleaning, mobile phone and tablet repairs and photo development. Following the acquisition of the Johnsons business in January 2017, coming hot on the heels of Morrisons divesting its dry cleaning operation to Timpson the previous year, dry cleaning is now the fastest-growing service in the Group's ever-expanding portfolio.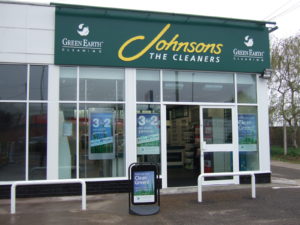 Passionate
A passionate advocate of the unique "upside down management" approach first fostered by his father, Sir John Timpson CBE, customer-facing colleagues are energetically championed by James as the beating heart of the Timpson business. They are rewarded with a panoply of inventive, creative and practical benefits that makes James Timpson one of the most admired business leaders in the UK and has delivered a raft of best employer awards.
Bold
Ruthlessly commercial, but with a lion-hearted capacity for kindness, James keeps the 150-year-old business fresh and moving forward with a Tiggerish enthusiasm for trying new services and ideas. Like most entrepreneurs he is bold and unencumbered by fear of failure.
Pods
One such idea is responsible for driving the company's consistent growth. Eschewing the High Street for a more modest presence in supermarket sites, both in-store concessions and latterly, dinky standalone pods, has been pursued by James with relentless zeal. Timpson now occupies over 200 prime spots in the car parks of Britain's major multiples the length and breadth of the country.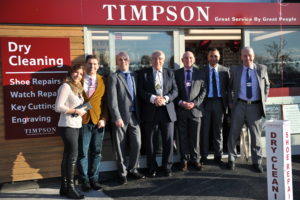 Prisons
Following a chance encounter with a young and charismatic prisoner more than a decade ago, James promised the offender a job on his release from prison. Spotting a unique opportunity to find and nurture a pool of talent eager to find a route to stability, he set about developing close links with the prison service to identify other potential candidates to skill up ready for a 16-week trial employment period on release.
James's wider social vision, as well as his razor-sharp commerciality, saw him oversee the introduction of innovative training academies in male, female and young offender institutions. The past decade has ensured the business has an ongoing recruitment source and these days, 10% of Timpson colleagues are recruited directly from prison. He is rightly proud of the 75% retention rate of colleagues recruited from prison and prouder still of the impact his trailblazing mission has had on reducing re-offending rates.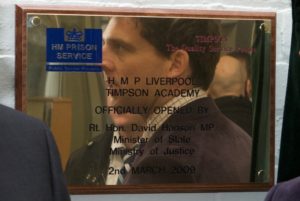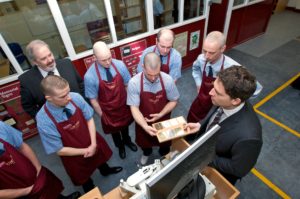 Impact
Whilst Chair of the Employers Forum for Reducing Reoffending (EFFRR), James vigorously encouraged like-minded employers to give offenders a second chance at meaningful employment. He relinquished the role in 2016 after taking up the position of Chair of the Prison Reform Trust, where he continues to feed his passion for positive social impact and drive changes in policy and practice.
Albert Medal
His work in this arena was recognised in the Queen's Birthday Honours List in 2011 where he was awarded the OBE for Services to Training and Employment for Disadvantaged People. The following year he was appointed the David Goldman Visiting Professor of Innovation for 2012/13, at the Newcastle University Business School, helping to inspire and motivate budding entrepreneurs, business leaders and students alike. During 2015 he received the prestigious Albert Medal from the Royal Society of Arts and in Jan 2016, appeared in the Sunday Times 500 Most Influential list, acknowledging his recruitment of ex-offenders.
James was appointed the HRH Prince of Wales Ambassador for responsible business in the North West in 2015 and he continues to encourage other businesses in the North West to get involved in as many as possible of Business in the Community's (BITC) employability programmes. Most recently, he joined the Board of Trustees at the Tate.
James lives with his wife of 20 years, Roisin and 3 children, Bede, Patrick and Niamh in Manley, Cheshire.
---
William Anthony Timpson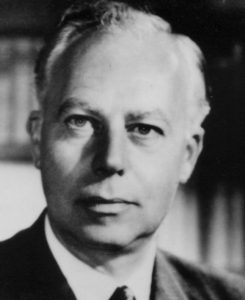 Born 1911
Died 1998
Director 1946—1962
Chairman 1962—1972
---
Noel Mursell Timpson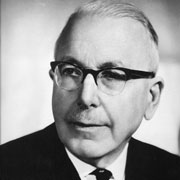 Born 1895
Died 1960
Director 1923—1929
Deputy Managing Director 1929—1949
Managing Director 1949—1960
---
William Farey Timpson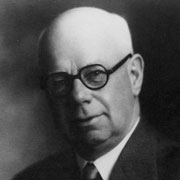 Born 1880
Died 1961
Managing Director 1912—1949
Chairman 1929—1960
President 1960 – 1961
---
William Timpson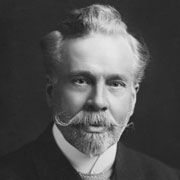 William Timpson was born in Rothwell on the 20th May 1849, he was the youngest of 8 children. His parents Anthony and Mary lived in a small cottage in Crown Yard. By the age of 8 he was already making money by making and selling leather boot laces. He also often carried boots for outside workers from Rothwell to Messrs Gotch's boot factory in Kettering for repairs.
At the age of 11 William was sent to Manchester to work with his elder brother Charles delivering boots around Manchester. After an argument with Charles, William returned to Rothwell to learn shoe making with Tom Butlin (who later became his brother in law). William then started to work for an old shoe repairer in Rothwell and took over his business when he died.
At the age of 16 William returned to Manchester to join his brother in law, Walter Joyce with whom he started a retail boot and shoe business at 298 Oldham Road in April 1865. In May 1870, William started his own business by opening a shop at 97 Oldham Street, Manchester. With the success of this first shop, William was soon able to start and open more shops around Manchester.
Due to ill health William decided to move back to Kettering. William still managed to keep an eye on his business by travelling to Manchester every other Tuesday by train and return on either Friday or Saturday. William was a well known traveller from Kettering to Manchester as he did this journey for nearly 40 years and held a 1st Class season ticket the whole time.
The business went from strength to strength and William expanded the business wisely with the help of Mr David Gotch and Mr T.A Mursell. With the business growing, a new warehouse in Manchester was opened in 1895 in Great Ducie Street. It was said that this warehouse could hold 40,000 pairs of shoes, a huge volume for the time.
William's son, William Henry Farey Timpson, joined the company in 1896 and started working at the Oldham Street warehouse in Manchester. After 18 months he took over managing the Great Ducie St warehouse and in 1912 he became Managing Director. William, affectionately known by all as 'Mr. Will', was active in the business until 1903 when his health declined and the hard slog of finding new sites for stores became more demanding. In the years up to the Great War, William passed on more and more to William Henry and by 1919 he made just one or two trips to Manchester.
William died on January 23rd 1929. His funeral was held in Kettering and despite it being a Saturday afternoon, shops closed as a mark of respect. The people of Kettering lined the streets and the town fell silent as his funeral procession passed through.