At Timpson we are extremely proud that all of our talent is home grown. This means that all of our senior managers, throughout our business have started their career by working in a branch, serving customers, cutting keys, repairing shoes and putting the kettle on.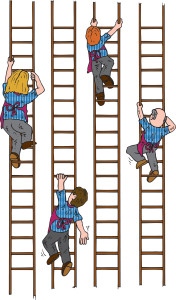 Climbing the Career Ladder
We believe it is essential all our colleagues understand how our business works and the best way to ensure this is by first working in a branch. Our UK Retail Director, Perry Watkins, Colleague Support Director, Gouy Hamilton-Fisher and even the CEO, James Timpson all started their careers by working in a branch.
Every single one of our Operations Directors, Regional Directors and Area Managers began their careers this way.
Leadership Training
We provide our colleagues with full management training and encourage them to be ambitious and hard working. The Chairman and CEO also deliver training on leadership and how to effectively promote the unique culture of the business. We have a clear and structured pathway to our management roles and without exception, promote people from within our business.
We also have many other opportunities for those who want an alternative to working in a branch. These include, locksmiths, logistics managers, warehouse and training roles.