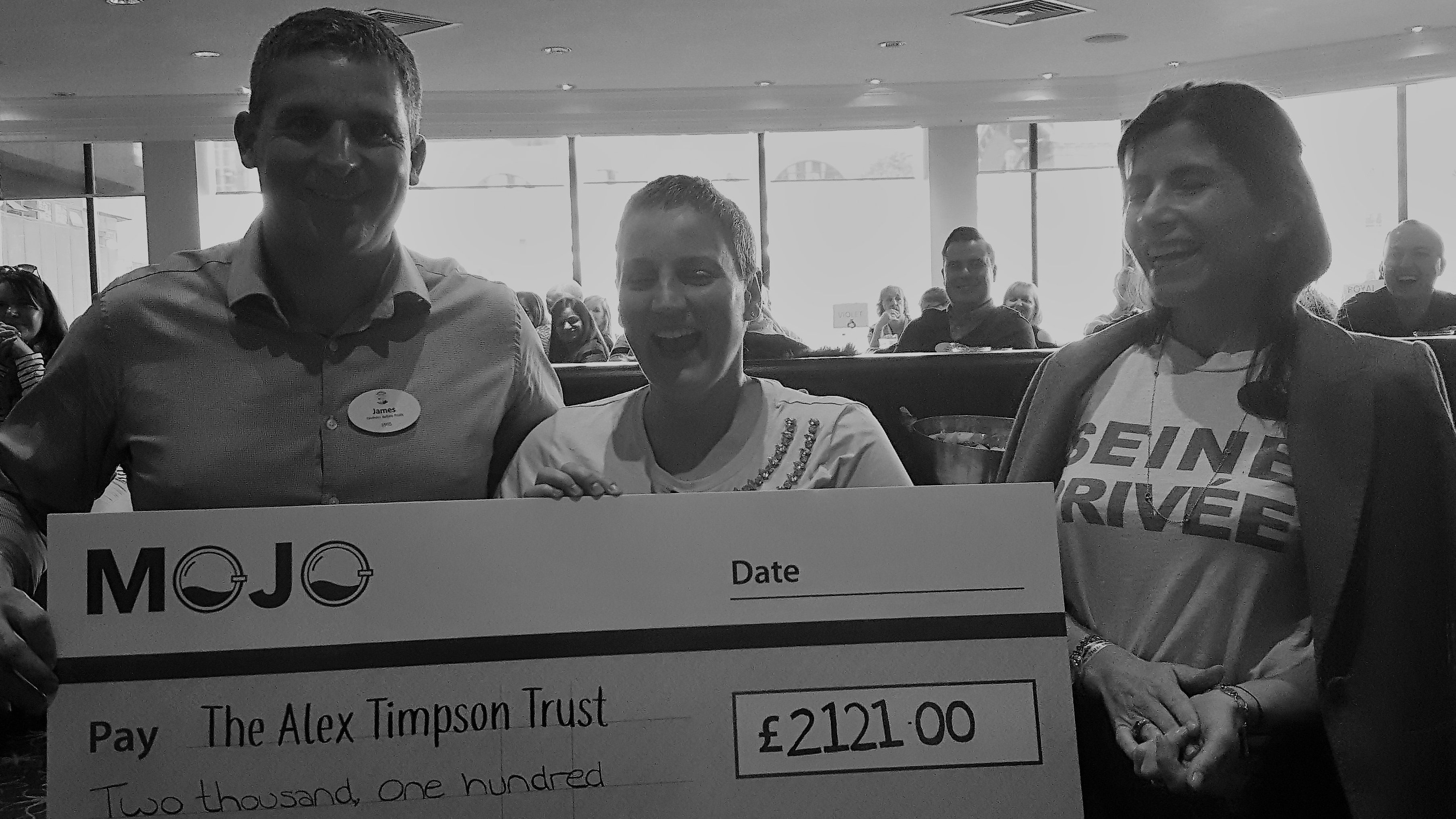 Charity events come in all shapes and sizes. We've all been there. We've got together with a group of  friends and said 'Let's raise money for charity ' and before you know it you're doing a sponsored run, selling raffle tickets or organising a cake sale …But what would you do for charity ?
One of our colleagues, Emma Ashmore, was so passionate about the Alex Timpson Trust and the work we do to raise awareness of attachment in schools, that she took it one step further and made the brave decision to shave her head for charity!… The day Emma rang the office to tell me , my reaction was  'ARE YOU SURE!'
Emma assured me she was definitely up for the challenge and as a result raised an amazing £2121 , which she presented to James and Roisin Timpson at a recent colleague event in London.
James accepted the cheque on behalf of the Alex Timpson Trust saying ' Thank you to Emma, our colleagues and customers, who continually  fundraise and donate to the trust through the 'small jobs' scheme. As a result we are able to continue our work to raise awareness of attachment , through the funding of vital research, whilst offering FREE books and holidays for foster families.'
Charity Fundraising…Do It Your Way!
If you would like to support, but having your head shaved or running a marathon fills your with dread, then why not raise funds from the comfort of your own home by using The Giving Machine, a UK charity that lets you give for free. When you shop via The Giving Machine, you generate cashback which can then convert into free charity donations for the Alex Timpson Trust.
Whatever you choose to do, remember to have fun. – Janet, Alex Timpson Support
To keep up to date follow us on twitter @TimpsonTrust